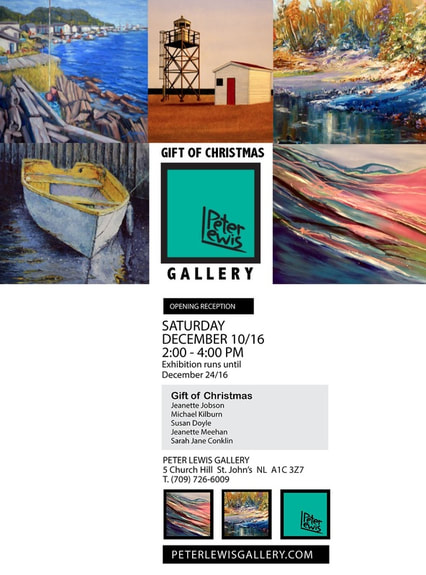 ---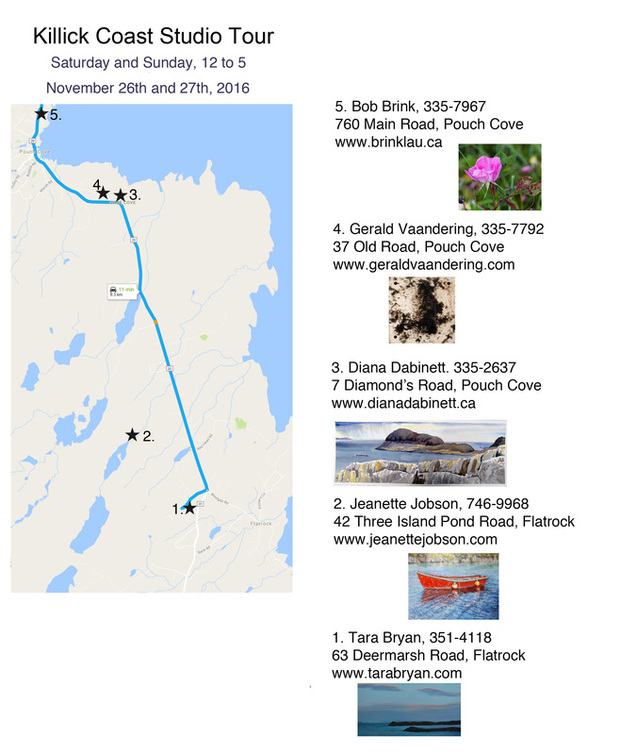 Killick Coast Studio Tour

November 26 & 27, 2016
12:00 - 5:00pm both days

Five Artists in Flatrock, Shoe Cove and Pouch Cove are opening their studios on November 26th and 27, 2016 from noon to 5 p.m.
Tara Bryan, Jeanette Jobson, Diana Dabinett. Gerald Vaandering and Bob Brink will be showing their work and their workspaces for two afternoons.





---
---
2016 exhibitions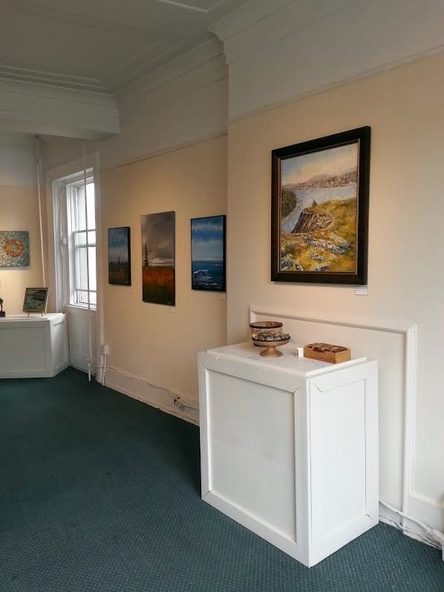 How Strong the RootsAn exploration of the meaning of home, place and history in Newfoundland and Labrador through fine art, textiles, pottery, sculpture, woodworking & more.
Water Street Gallery
2nd Floor, Heritage Shop
309 Water Street, St. John's, NL
July 10 - August 27, 2016
Perspective West - Writers at Woody Point
An art exhibition exploring the essence of the west coast of Newfoundland
Heritage Theatre
Woody Point, NL
August 16 - 21, 2016
---
---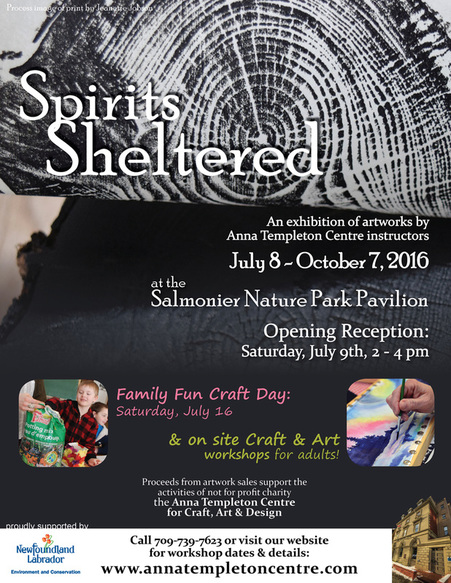 ---
---
Group Exhibition - June 10, 2016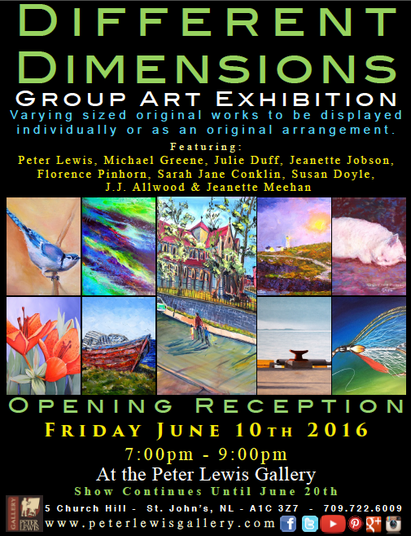 ---
2015 News and Exhibitions

Voters in Canada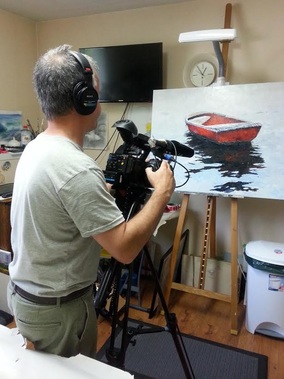 In July 2015 I was approached by CBC The National to take part in a series of cross-Canada interviews with people in different professions who had issues they felt were important for the upcoming federal election in October 2015.
Filming took place near the ocean in Flatrock and in my studio as I painted "Red Boat". The resulting interview was aired on September 17th and can be seen at this link.

---
Pouch Cove Open Studios 2015
August 29 & 30, 2015 12 noon - 5pm
The Pouch Cove Open Studios is a two day event where Pouch Cove area artists and artisans open their homes and studios to the public to showcase their work. On the tour you will find paintings, drawings, prints, sculptures, and photographs.
Visit the website
for directions and contact information for the artists.
---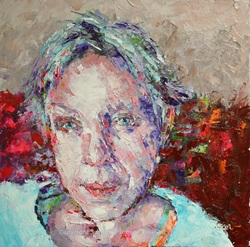 ---
---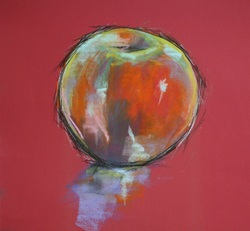 Sign up for my Monthly Studio News
Once a month I send an email to subscribers with information on paintings, exhibitions, subscriber discounts and previews as well as insights into studio work and tips. You'll also get to peek into life on the farm as well.

If you decide that Studio News is not for you, I'll be sorry to see you go, but you can unsubscribe in a click.




---
---