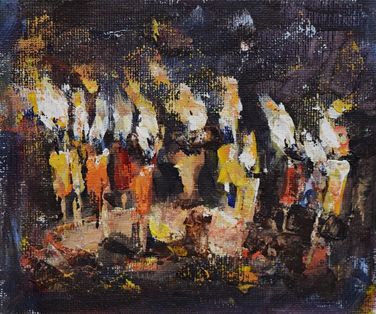 Gift giving ideas

Gift giving, no matter what the occasion can be a challenge as you struggle to find a perfect item that suits the personality of the person you're giving to and fits your budget. Art is a unique gift that is memorable and increases in value each year.

Here are a few gift suggestions that may just fit the bill for the people in your life.


---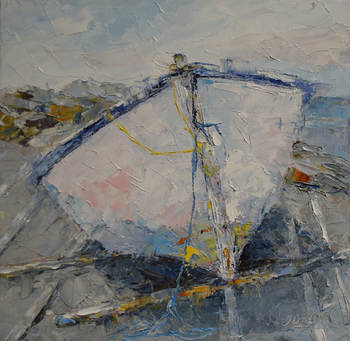 Small original paintings
After completing a large painting, I often use the left over paint to create a small piece. This gives me the freedom to wander away from my usual niche of boats and water and explore different subjects and smaller sizes. These original paintings range in size from 5" x 7" upwards and prices are very affordable. A gift of original art is a perfect way to start an art collection for someone else, celebrate a special birthday or life milestone such as graduation or retirement. Small paintings make lasting memories as Christmas gifts that give throughout the years.

Visit the web store to browse the current collection. Paintings are added throughout the year as they are completed.
---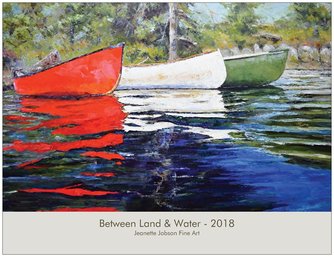 2018 Art Calendars
-
Between Land & Water
​Twelve reproductions of original oil paintings depicting the boats, water and uniqueness of Newfoundland are presented in a compact calendar for 2018. This calendar unfolds to a convenient 8.5" x 11" to hang on a wall showing a different image each month with useful date grid format for jotting down important reminders. Calendars are a traditional holiday gift that fit all budgets and set you or a friend up for the coming year.
​$15.00 plus shipping
Click here
to view or purchase
​
---
Gift Certificates
If you're truly stumped a gift certificate is a great choice. The recipient can also use a gift certificate towards the purchase of an original painting or a future drawing or painting workshop.

The best part is that you choose just how much you'll spend and there is no expiry date for the certificate.
---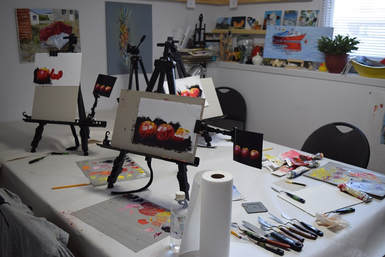 Art Workshops
Learning the techniques of drawing or painting is the most important part of moving towards a successful path in art, whether as a hobbyist or a professional.

I offer a range of adult based workshops from classical drawing to palette knife painting that help individuals explore art and learn time honoured techniques in a supportive and fun environment.

Private classes from one to six hours are also available for individuals who prefer a one on one learning experience or who have specific needs in their art journey. Sessions that enhance a particular technique, positive and practical critiques of your work and how to move it to the next level, art business information, website and marketing and art school portfolio analysis are some of the services provided.


---